CCSS to appear at the Central Coast Airshow
22nd and 23rd may 2021
Central Coast Airport, Warnervale
Volunteers from our club will man a booth on both days of the show to represent Hang Gliding, Paragliding and Microlights.
Stop in for a chat! Find out what it takes to embark upon this sport, and what it takes to become a pilot.
Read about the show on Coast News here.
Due to the ever-changing situation with COVID 19, please get in touch with the club executive before flying our sites.
VISITING PILOTS
If you are from out of town and would like to fly the Central Coast, you will need to become a member of the CCSS Club as a "visiting pilot". Of course you must already have current membership with SAFA and an Australian or visiting overseas pilot. Download our membership form here in PDF format or here in MS Excel format and tick the visiting pilot box. Contact info for Safety Officers here.
Visitor membership is free of charge and means we can ensure you get a good site briefing before you fly. We also need to keep a log of all pilots flying our sites so we can prove to the relevant authorities just how popular our sport is and hence keep our flying sites open!


NEW PILOTS
Interested in seeing if flying is for you? You are welcome to contact us and even attend our club meetings as a visitor where we'll be very happy to talk about how to get into flying. A tandem flight for Micro lighting, Hang gliding or Paragliding is also a great way to find out if flying is for you.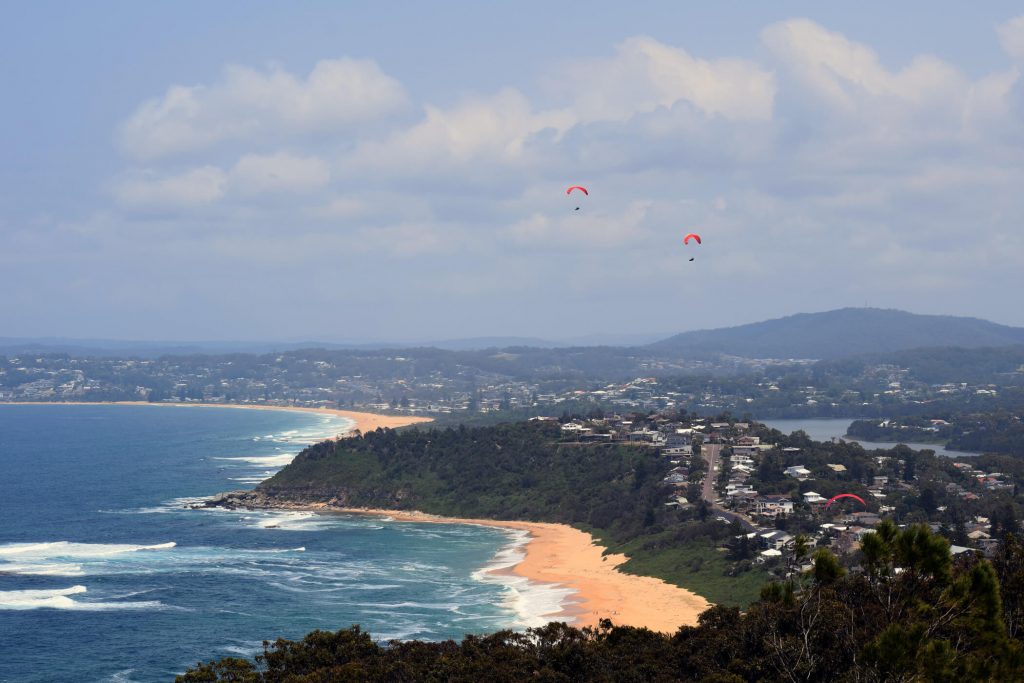 Hanggliding, Paragliding and Microlight flying are all possible. Right here on the Central Coast.